If you want to be a travel writer, it can be very difficult to find work. Travel writers are in demand because they have a passion for traveling and writing about it. They have an interest in all aspects of traveling from planning to taking part in the activities. They also have the ability to write with great clarity and style. There are many different types of travel writing jobs available. Some of these include:
Freelance Writing – This is the most common type of job that a travel writer will take. A freelance writer may be asked to write articles for a website or magazine. They will also be asked to write books or other types of content. The pay is usually not very high but the freedom is fantastic. You will have the opportunity to write what you want and when you want.
Travel Blogging – Many people like to blog about their travels. They can either do this for free or for money. If you decide to blog for money, there are several sites that will pay you for your travel blog. These sites allow you to post photos and videos of your travels. When you get paid for blogging, you will often receive a small payment each time someone reads one of your posts.
Travel Booking – If you are interested in being a travel booking agent, you can work for a company that specializes in travel. These companies will help you book travel for their clients. They will send you to the airport or to the hotel where you will meet with the client. You will then book the travel arrangements for the client. This job is very flexible and you can choose which trips you want to go on.
Travel Guide – If you love to travel, you may consider becoming a travel guide. You will be responsible for helping people plan their trip and then helping them out once they arrive at their destination. You will be responsible for showing people around the area. You will need to know the history of the area and also the local customs.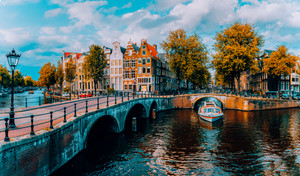 These are just a few of the many types of travel writing jobs. It is important to remember that travel writing is a job that is in high demand. You should be prepared to write and submit a lot of material to get started. Once you are established, you can continue to write as much as you want.